Original acrylic and ink painting 'The Waves at Looe' on 61 x 61cm canvas, finished with a white floating frame. A square composition with the solid formation of the land in the top half of the picture and the swirling movement of the water in the bottom half. The town is based on Looe, Cornwall. I've managed to record the process with a stop-motion animation again (posted to my Vimeo channel) which is always fun to put together!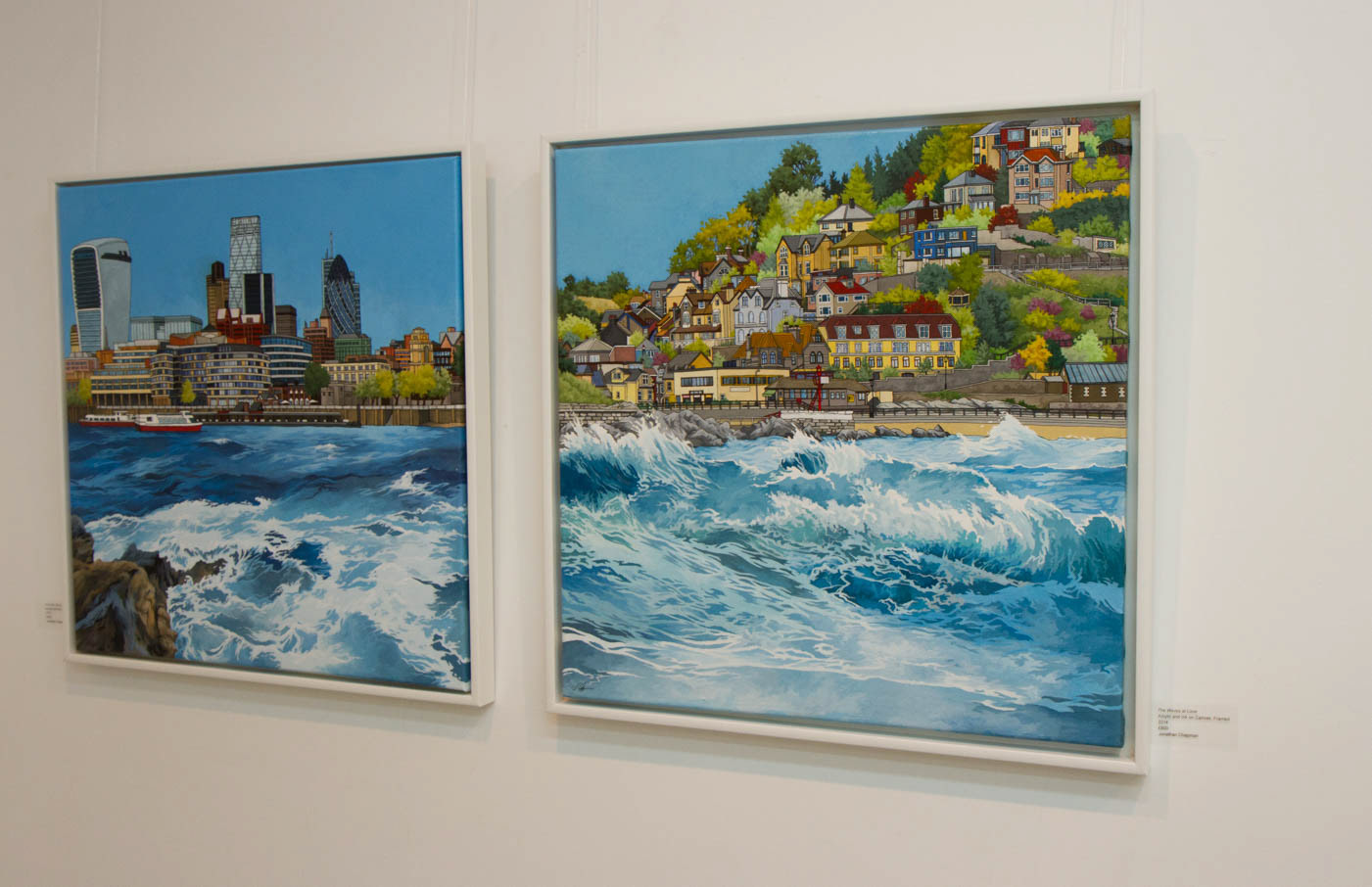 Created for the exhibition '
Space Unfolding
' at the Espacio Gallery in London, May 2014. The piece was partnered with another painting of the same size '
From the City to the Sea
' which you can see in the photo above. Although the scenes are not physically connected, it was important for the show to make a visual and an emotional connection between the two places.