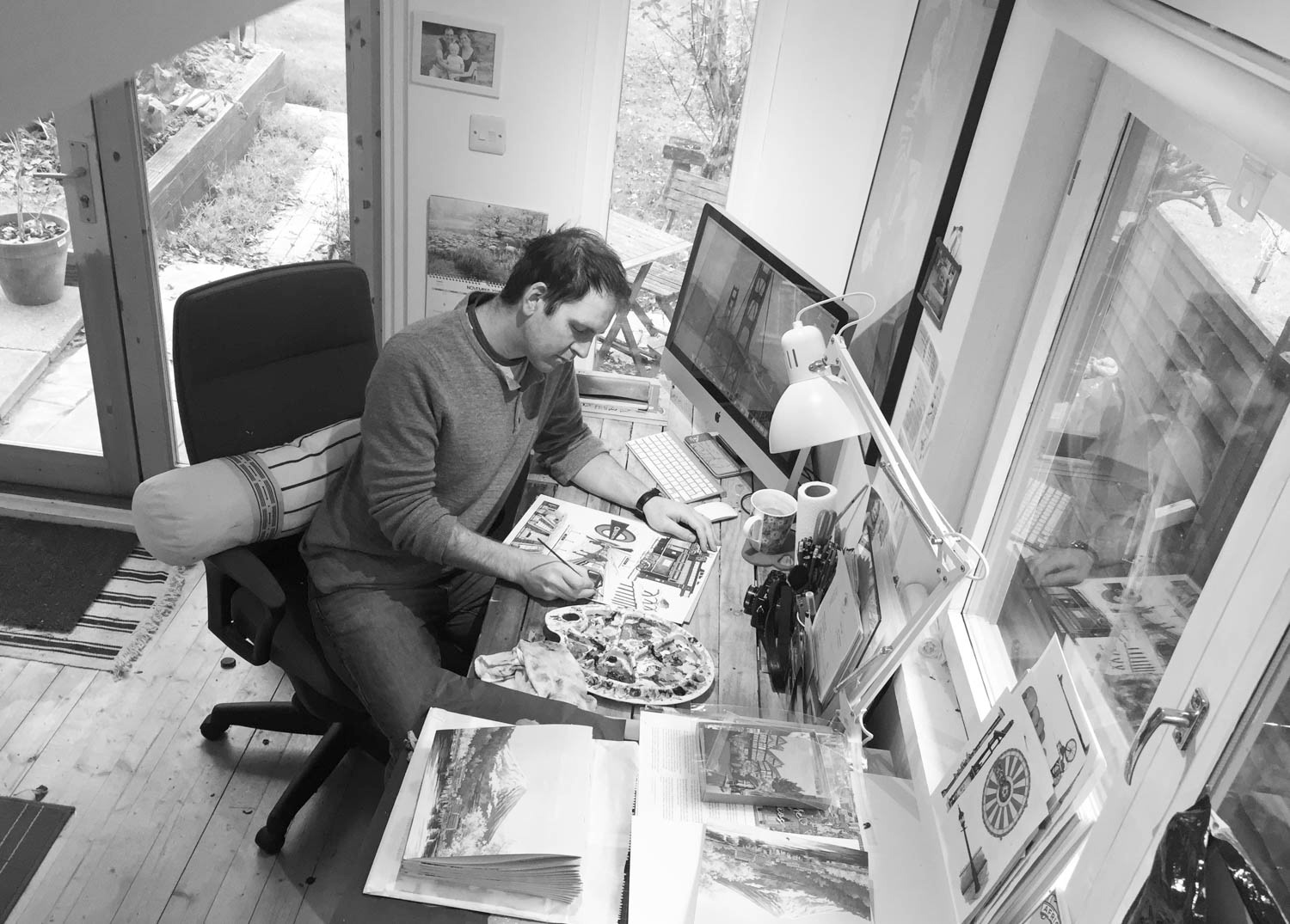 Freelance artist and illustrator based in Winchester, UK. 
I make traditional brush and pen artwork (with a mixture of digital that emulates the same hand drawn style) for a variety of projects, including travel guides and illustration for retail packaging. I love line detail, architecture and maps… but I enjoy any challenge. I also create original paintings for exhibitions and feature canvases as private commissions.
If you like to work with me, I'd love to hear from you:
…or use the general contact form below.
Thank you for getting in touch, i'll get back to you shortly!