Feature and spot illustrations for the Fitzwilliam Museum in Cambridge. Created for the England's Heritage Cities group these images help to tell the story behind the founding of the Museum, including Richard, VII Viscount Fitzwilliam who gifted so many objects to the collection and continues to give his name to the building.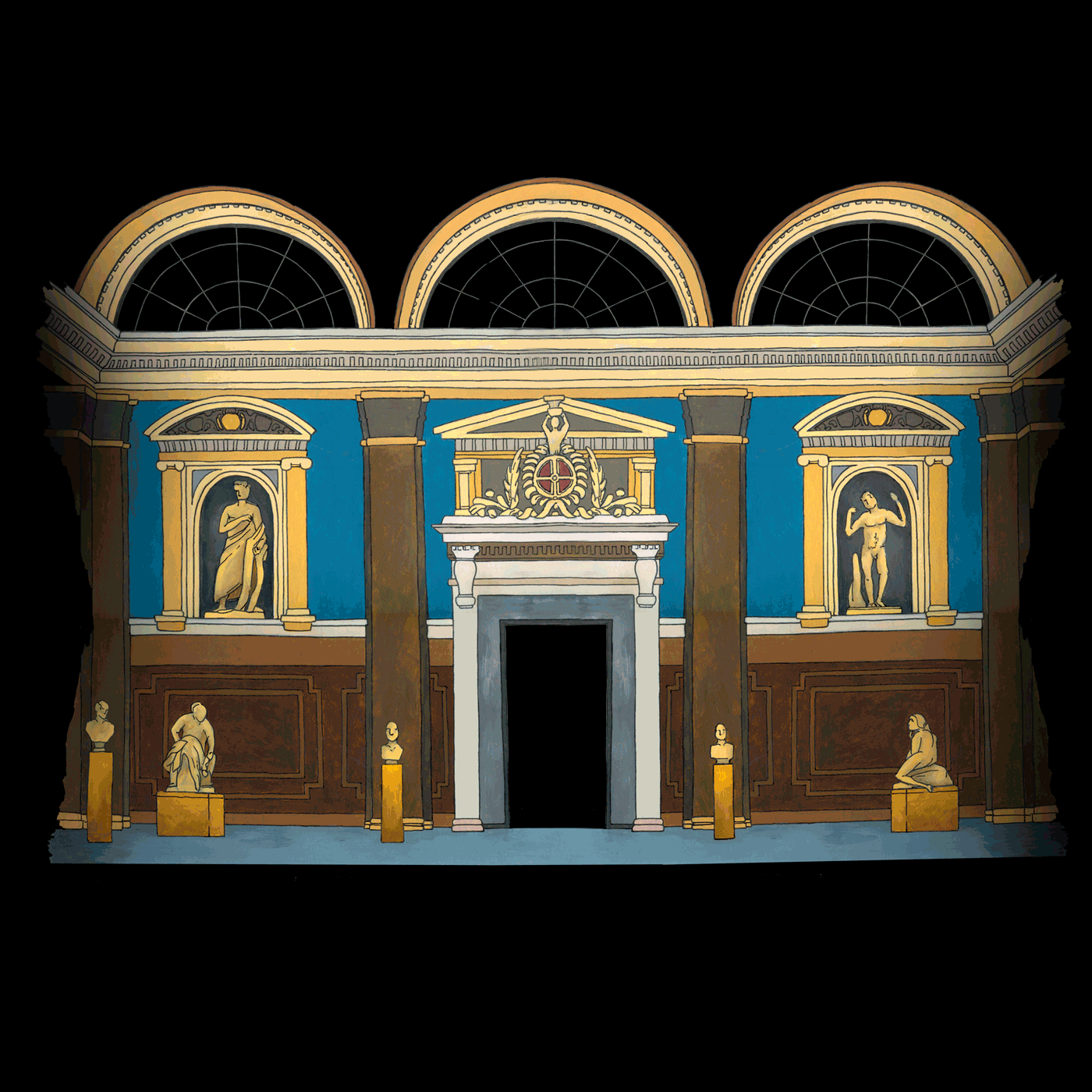 Each illustration was created by hand and then digitally scanned. The main illustrations featured different masked layers and separate elements that could be manipulated in photoshop. The illustrations were then used across a 
microsite
 and 
mobile app
, so the final artwork had to be fairly versatile for different screen sizes.