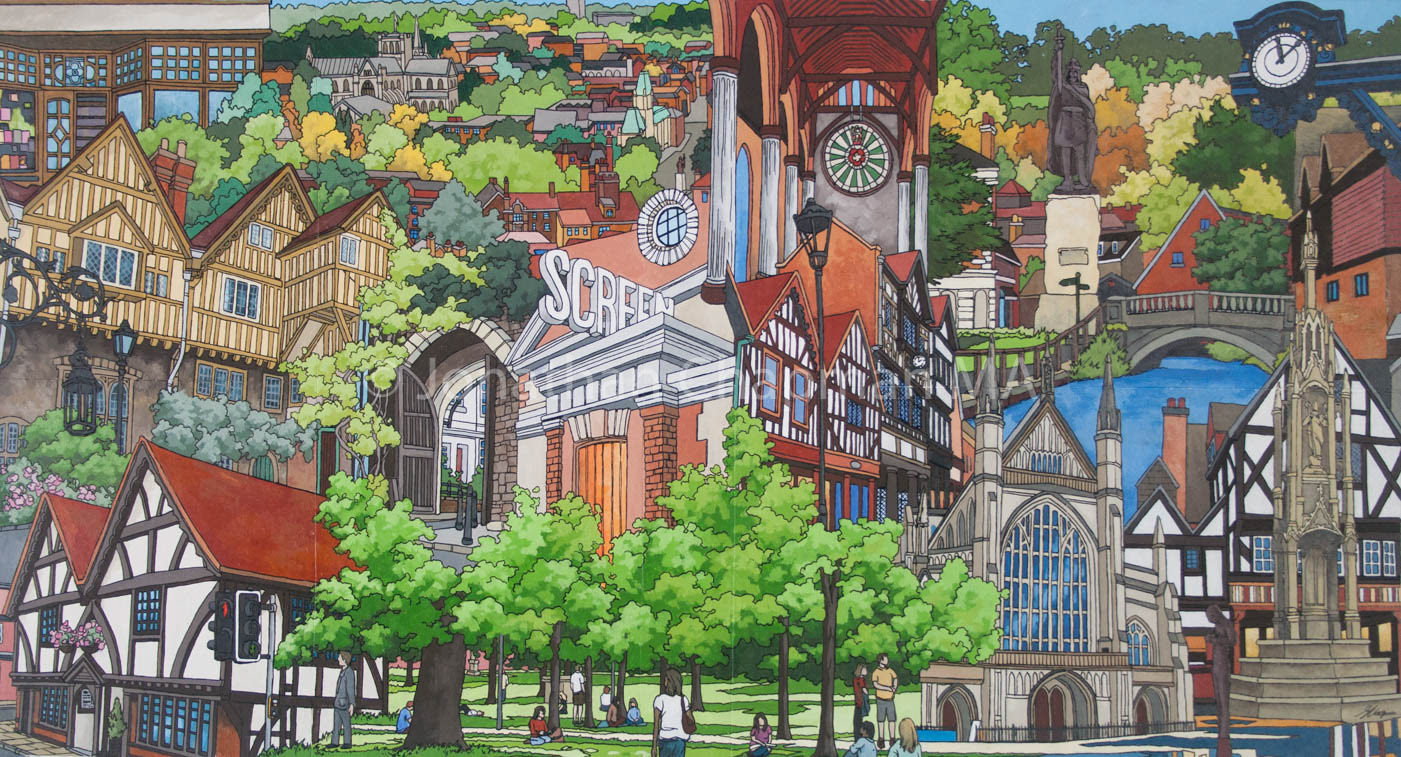 Collage of well known landmarks and scenes around the Historic City of Winchester. Featuring acrylic and ink details from the Cathedral, Buttercross and the Great Hall,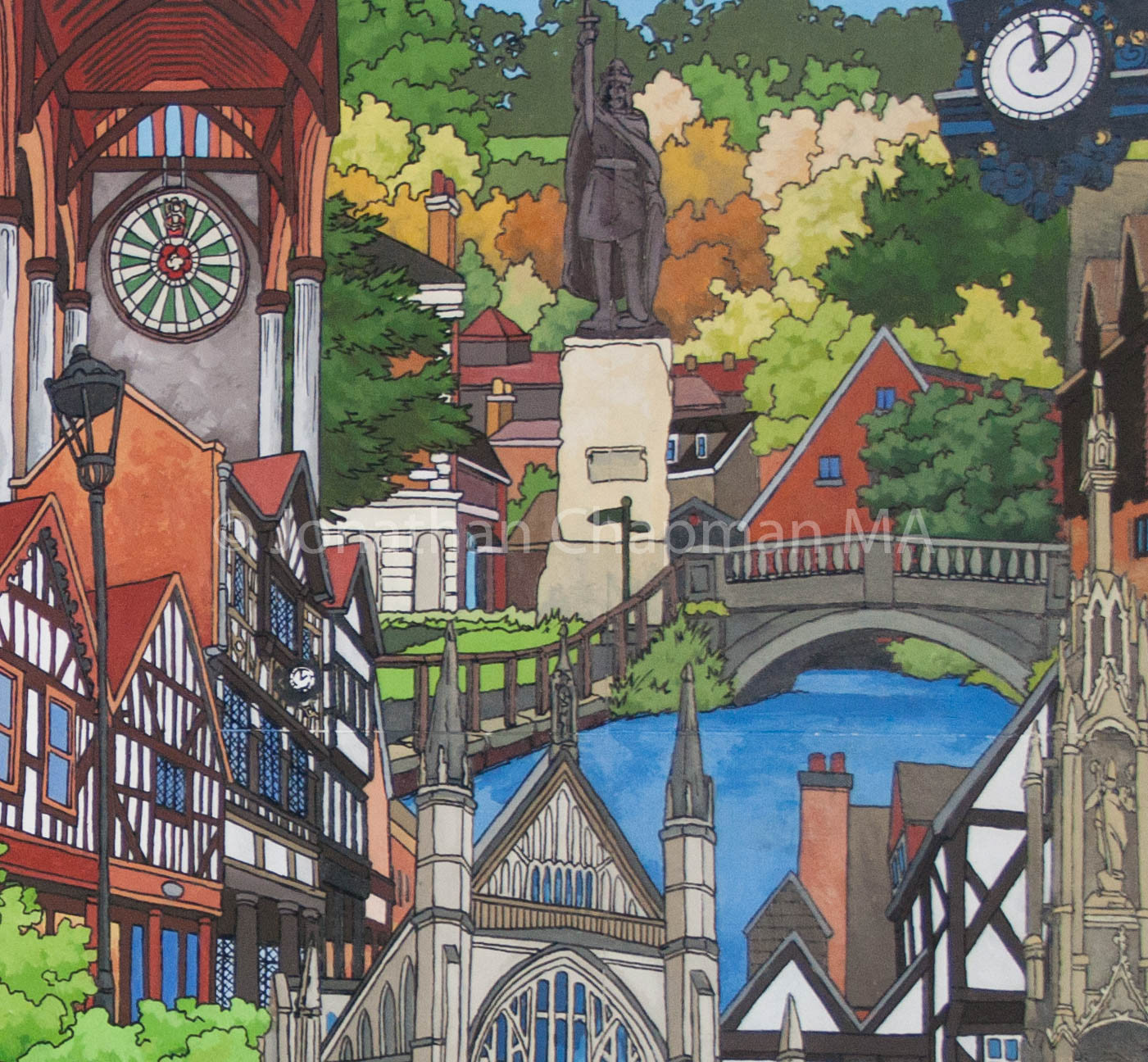 This illustration was printed as an A6 postcard on 300gsm TRUCARD stock, part of a larger
postcard selection
of my illustrative work. It has also been reproduced as a
colourful coffee mug
design.